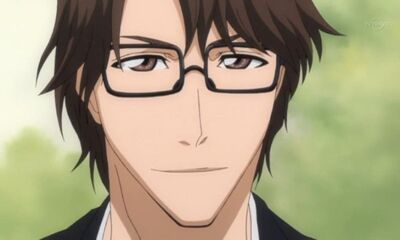 Billy is half Human with Soul Reaper & Arrancar blood in him, he is one of the smartest character in the FBF sereis, Billly is also close friend with John Leonard.
Profile
Full name
Billy (William)
Birthdate
?
Birthplace
USA
Height- Weight
?
Race
Human 30%, Soul Reaper 60%, Arrancar 10%
Blood type
None due to the Arrancar
Family/Relatives
John(Friend), Brien(Friend/Ally), Kelly(Friend/Rival)
Job/Occupation
Hacking, Traning, etc
Likes
?
Dislikes
?
Hobbies
?
Favorite food
?
Fighting style
Billy is a Human/ Soul Reaper, came to Florence Bertell with John Leonard, during the event was emcounter by Kelly, he gave him a fighting for awhile but the same time use it as to his advantage and defeated Kelly and encounter, he told Brien i'll see you 3 days from at Water Mist Vally Edge. Billy fought Billy lost to Hollw Shinnku Hadouken, after then Brien ask him to join his crew for saving the earth, Billy didn't reply and walk away off the edge, he falling the water and was isteadly healed, and flew away. Informing John about Brien's Power. Billy in the Ice Cave silimar to Toshiro in Bleach went to train. When the battle with John, Billy gave Brien a Card called Paretto no suwappu Card, it allow all of Billy moves to be transferred to Brien it lastest for a least 30 mins, after Brien victory both Billy and John join the crew to the earth.
Part 2: TournamentEdit
Community content is available under
CC-BY-SA
unless otherwise noted.