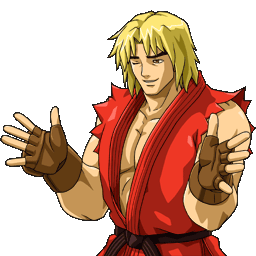 All picture are from other anime and shows including contents, Originally Art Work will replace the other ones
Davon & Friends (Zega)
Edit
Davon and Friends is about a boy who sent to earth conquer or destroy after bumping his on a Anti-Ice mountain, he became hero of earth and together with his friends & family come across different world and are saving the world, while living there normal life, and Kharacters also different from Street Fighter,Tekken,King of Fighters and games series having new story in this wiki most picture might be like other game picture and others characters and more info about than the other wiki's no afience to the other wikiapedia, and sorry for using picture from Anime and shows, it's going to take sometime to create picture for my character.
World of Zega (Davon & Friends)
Edit
It's all characters from every fighting even Naruto and Bleach , it also be on those wikia. Davon & Friend has been to many world and battles, Davon even fought Ryu ,Kyo Kusanagi ,Terry Bogard ,Ryo , and Akuma . Davon has different side DBK series of Davon that is like Dragon Ball Z , Davon in High Roads where at school and foster, and at beginning of the series, Davon Star Flight is after High Roads and at Baltimore B-More, Davon Florence Bertell is like when Davon goes to school the story line is confuse but different the Zega Davon is when he Davon returns home but does appears til Zega Fighters 2 season in Zega Fighters 1 is capture and brainwash to his wild Orochi form in season 2. Davon and friends fought heroes warrior from every anime show video game in EX Series mains in this are Akeen Langston ,Donnie Wright ,Louis Hackett ,Brien Davis , Kelly Leak .Derrick Wright ,L.Van ,L.Moe ,L.David ,Chris Fewell ,Tyray Green ,Delonte Colsen ,Wally Phillips ,Akeen Jones ,Jessenya Downer/Douglas ,Desean Forest ,Antwan Jones ,PJ (Devon Breaux) , Douglas Garrison , Shawn Croston , Terrell Barnes .Akruto Langston , L.Davon Davis (Phillips) ,Raysean Bright ,Davon Phillips , and the final Ulimate best Antione McQueen all these also the series-story, Davon & Friends adventures will never end all battle amazing But Akeen and Antione is the next in line. Some characters will look similar sorry for that until i creating a better picture of the Character you see other characters from various of Video Games, Anime, and more. Pleasae for give all Game, Anime, and other Creators. I hope you enjoy the story please do not change anything with asking me for a permission or send me a message about what you want to change or making new characters.
Zega Khronicle
Edit
Zega Updates
Edit
Community content is available under
CC-BY-SA
unless otherwise noted.