Richard is swordmen who Davon and friends met during the vacation in France.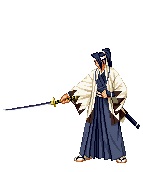 Profile
Full name
Richard
Birthdate
10/7/1994
Birthplace
USA
Height- Weight
?
Race
Human
Blood type
All
Family/Relatives
Davon(Friend), Akeen(Friend), Emily(Friend),Queena(Friends),Kelly(Friend),Richard(Close-Friends)
Job/Occupation
Training, Sealed Protector
Likes
Music
Dislikes
Boring subjects
Hobbies
Music & Games
Favorite food
?
Fighting style

Dokusayken
Davon & Friends; Curse of France
Edit
Community content is available under
CC-BY-SA
unless otherwise noted.